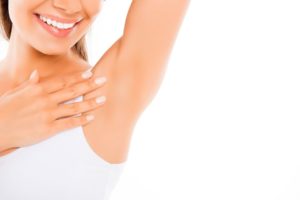 Waxing continues to grow in popularity and, as a result, more and more spas are offering waxing services. In order to differentiate yourself among the competition, it is important to provide the best possible wax every single time and this means understanding that the service you provide doesn't stop when the client leaves the spa. The care taken post-wax is just as if not more important than the preparation prior to the waxing treatment. The care taken post-wax has a significant effect on the clients' results in terms of how their skin reacts after the wax. It is important to educate clients on the dos and don'ts of post-waxing care, so that they can understand how to properly care for their skin immediately following the wax and, in the time, leading up to their next wax.
There are some good practices that are easy to implement and can help assist your clients with their post-waxing care. Establishing a service protocol when a new client books a wax is a great way to keep consistent and to ensure that your client comes equipped with the information they need. As soon as they have made their appointment, an e-mail is sent to introduce yourself (or the spa) and outline a few tips and suggestions (point form is simple and concise), regarding what they should and shouldn't do both before and after the wax. Additionally, having a FAQ section on your website where you can direct clients (current and new) is very effective in answering all the questions that clients often have and are too shy or forget to ask. This also helps them prepare and know what to expect.
What should you be telling your client? There are a few important reminders that should not be forgotten when it comes to waxing and post-care. Below are a few suggestions.
DRESS WISELY
Immediately following a wax, it is important not to wear tight clothes. Snug clothing can rub and irritate the area that has just been waxed. This is especially important in sensitive areas, such as the bikini and Brazilian area. The skin after a wax can be sensitive and having any material rub against it may cause extra redness and potentially pain. Letting the skin breathe for 12 to 24 hours after the wax will really lessen the chances of redness and irritation.
NO TANNING OR STEAM ROOMS
The skin is extra sensitive for up to 24 hours after the wax, which means the skin could easily sunburn in direct sunlight, causing pain and sensitivity. This could result in damage to the outer layer of the skin. Since the skin will be very sensitive to heat, it is also suggested to advise your client to skip the steam rooms, hot tubs, and hot exercise rooms for at least 24 hours immediately following the wax.
AVOID SHAVING BETWEEN WAX SERVICES
Clients often have the urge to cheat between their waxing services and will shave. Although this seems like a quick fix, it is important to explain to the client that shaving will cause the hair shafts to be weak and much more likely to cause ingrown hairs under the skin as they grow out. Explain to the client that by not shaving and by keeping up with their waxing routine, their skin will be soft and free of ingrowns. Additionally, using a high-quality wax in service will allow clients to return when the hairs are still super short (some waxes can pick up hair as short as one millimeter), which will help to reduce their desire to shave in between.
APPLY A COLD COMPRESS
Waxing can irritate the skin as the hair is pulled from its roots, which can slightly bruise the follicle and sometimes cause itchiness. This is a normal reaction and is an indication of healing. You can recommend to your client that applying a cold compress can reduce the irritation and calm the area very effectively.
SOOTHING CREAM AND INGROWN TREATMENTS
Immediately following the wax, it is important to apply a soothing cream to add moisture to the skin and soothe the area. Lotions that contain extra ingredients, such as tea tree (anti-bacterial) or aloe vera (calming), are always great to have available in the backbar. It is also helpful to apply, an ingrown treatment to reduce the chances of ingrown hairs occurring. Sprays are quick and easy to apply, especially in larger areas and can also be sold as retail products after the service. Clients need to understand what an aftercare routine looks like and the importance of keeping up with it. Take the time to educate your client and to offer suggestions on retail products they can take home to use between services. Selling retail is not only a great way to grow sales, but also to ensure clients' skin is kept silky smooth after the wax.
Post-waxing care is easy and, if done right, can result in longer-lasting results for clients. Education is key to ensuring that your client is aware of what their post-waxing routine should look like and how they can improve their experience. Invest time in ensuring you have the proper waxing protocols in place so that you can offer the best possible wax every single time and truly stand out from the competition.
Lindsay Miller is the president of LYCON Wax North America. Having first discovered LYCON Wax in the United Kingdom 10 years ago, she has dedicated her time to growing the brand across North America, including introducing LYCON to Canada. Training and product quality are extremely important to Miller and she prides herself on building a strong team around her that can offer the best customer experience possible. LYCON continues to be a market leader in hair removal wax and is used in top spas and salons around the world.
Learn more from Lindsay Miller, president of LYCON Wax North America and featured columnist in Dermascope Magazine: https://www.dermascope.com/body-care/10954-after-the-wax-5-elements-of-proper-post-wax-care